8 Surefire Reasons To Use YouTube For Free Lead Generation
If there is any place left that still has a good level playing field, it's YouTube.
Many videos are posted for fun, entertainment, informative or as "how-to" style videos, etc. While the types of content range from anything and everything you could ever imagine and beyond, the vastness of YouTube is astounding.
Just about every topic and subtopic is covered. Yet, YouTube is always hungry for more and that means there's room for you.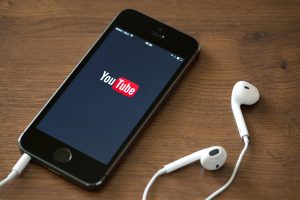 Now of course you can post content on Facebook too and you should. However, now they limit your post reach unless you are willing to pay to boost it.
Since this post is going to focus on free leads, let's talk about getting free leads at YouTube so you can take advantage of why this works and why you should be doing it.
While YouTube has its own video ad program, it in itself is a topic for another post. However, let's clarify that it's a paid program and while it can be very effective for getting leads from YouTube, it's more complex since it runs through your Adwords account and involves more expertise to set it up and optimize.
You can upload standard videos and link to a squeeze page, which is about as simple as it gets for grabbing some fresh new leads from YouTube.
Free lead generation is almost a thing of the past. But think about it. Do you have a YouTube video connected to a squeeze page up at YouTube sucking-in leads for you, 24/7?
If not, it probably didn't dawn on you that this is a viable way to get leads that are still free and targeted to your niche.
But it's not your fault, because what has mostly been demonstrated is viral videos or the hard sell videos which are typical of how videos are marketed on YouTube.
For years now since YouTube launched, it has been the main go-to-social-site for video.
Yet, of all the millions of videos at YouTube, there's a smaller percentage being used for lead generation in comparison to the hard sell and viral videos.
This is not saying that there is no squeeze page marketing on YouTube and marketers are missing the boat. There are millions of them, however, it's much less in contrast to the more impulsive calls-to-action type of offers you see embedded within the videos and descriptions.
Yet, some bright marketers out there are quietly raking-in new leads from YouTube and so you might want to consider this as well in your marketing plan.
And, YouTube holds a lucrative audience demographic waiting for you to tap into is a great reason why you should not overlook it.
The playing field is there for you to get on the playground and not only play to your audience, but engage them.
And the best way to do this is not by selling them on your offer trying to convert them on the spot. This is how most others are doing it, yet many fail and abandon their campaigns.
While one-off sales can be made that way, for every lead that passes on your offer, you could be capturing many of them with a free offer that can convert to a fresh lead.
And since YouTube has views in the billions, letting this potential market reach slip by you would be a mistake.
Why?
Sticking to the rule of thumb that it takes up to 7 exposures to get a conversion, you could foreseeably capitalize on more conversions by offering something free rather than something for sale on the first impression.
This way you are able to get people on your list first and market to them for free over and over.
Not only that, but if you set up a simple funnel that redirects them to a low end upsell right after the optin, you could even monetize the free leads you get from YouTube.
I'm sure you would agree this is the way to go if you want free targeted fresh leads, which in today's marketing climate is much harder than a few years ago.
So, by using YouTube to give value first and not initially sell to them, this can be a real winner for you. If you can create a simple video and offer a valuable exchange for contact info, this can be a solid part of your marketing machine you need in place.
Let's look at the 8 surefire reasons to use YouTube for free lead generation.
1. Free Leads
If you have read this far, this is obvious by now. And if you have evaluated the logistics on why this is a smart idea as an added solution to your list building, you should have gotten an "Ah Ha" moment.
2. YouTube Is The 2nd Biggest Search Engine
This fact alone is like wind underneath the wings that make YouTube leads an extremely valuable commodity. And it's still a golden opportunity to get free subscribers from one of the last great level playing fields while it lasts.
3. Videos Are Much Easier To Rank Than Article Content
If you have recently tried to get your article content to rank, you know how difficult it can be with all the Google algorithm updates.
However, ranking YouTube videos can happen much quicker and easier with some simple video optimization.
Tips On Video Optimization:
• Mirroring top competitor video tags, keywords & descriptions
• Putting your links high in your descriptions
• Naming your video the same as your root keyword
• Setting up live events to jump up the ranks
• Getting some good backlinks pointed to your video, etc.
4. Brand Yourself Or Business Free On YouTube
If you are a video person and like being on-screen, doing your own talking head videos are a great way to brand yourself as long as you have a believable presentation.
However, not everyone feels like being on-screen in videos. The good news is you can use the PowerPoint slide video format as another great way to brand. Or you can outsource your video presentations inexpensively at Fiverr.com or other outsource sites.
Any of these are a great way to use video for branding and to get your message across.
5. Continuous Exposure
Once you upload your video to YouTube, it's there forever and as long as you did good keyword targeting and optimization, leads can keep coming in on autopilot.
6. Easy To Split Test Squeeze Pages
Once you set up your first video linking it to your squeeze page, you can also make a varied change to your video or squeeze page to see if it converts better.
YouTube's own view counts can help you on a basic level but more advance would be to use Google Analytics to measure your video split testing.
7. Reach Your Perfect Audience With Stealth Targeting
Simply search on Google with a keyword phrase something like: "How to find competitor tags for YouTube videos." Also getting your video listed as a "Related Video" next to your top competitor's videos can also be very effective.
8. YouTube Viewers Welcome A Good Freebie Over A Hard Offer
Your best option to get more from your YouTube marketing is going for the lead first by offering a free value upfront. Then, continually follow up to convert your best prospects.
Getting free leads from YouTube is not only possible, but it can become part of a lucrative conversion funnel for your online business.
And it's well within reach, without the budgets associated with other list building methods.
So, if you are just starting out or even more advanced and have no list building marketing budget to work with, YouTube free lead generation can be perfect for you.